c/ de les Beates 8, 3º 2ª
08003 Barcelona (Metro Urquinaona)
Meditation practice takes place weekly at Bori Centro Zen and every day at Bori Sa. If you are interested in discovering Zen for yourself, trying Zen practice for the first time, or the particular traditions of the Kwan Um School, please contact us to arrange an introduction.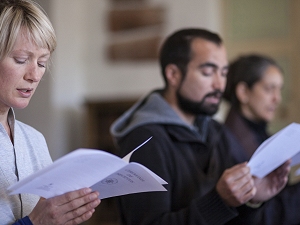 Morning
Monday to Friday (7.30h to 9.00h)*
7.30h: 108 bows
7.50h -8.55h: Meditation (2 x 30 min.)
9.00h: Kong-an reading
Evening
Tuesday and Thursday (20.00h to 21.30h)*
20.00h – 20.30h: Chanting
20.30h – 21.35h: Meditation (2 x 30 min.)
(*Please arrive first time 15 min. before)
Sonmudo is a traditional Korean martial art that consists of three elements: meditative breathing exercises, meditation and martial art. The classes consist of a combination of yoga and stretching, martial arts, Qi Gong and Zen (meditation)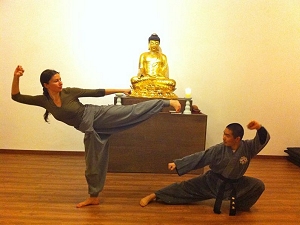 Wednesday from 19.30h to 21.30h
in Bori Centro Zen (Barcelona)
Try one class for free!
Teacher: Lyudmila Litvinova (2º Dan of Sonmudo and hatha-yoga instructor)
More info: vsemnaradost@gmail.com
Mas El Puli, Sales de Llierca, La Garrotxa.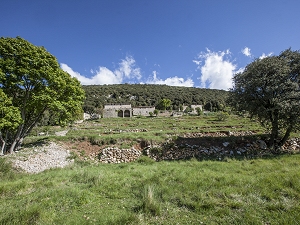 Morning
Monday to Sunday (6.00h to 9.00h)
6.15h: 108 bows
7.00h -8.00h: Chanting
8.00h – 9.00h: Meditation
Evening
Monday to Sunday (20.00h to 21.30h)
20.00h – 20.30h: Chanting
20.30h – 21.30h: Meditation
Check out the next page Retreats, to see our retreats program.